On Sunday 3rd April at 2pm, around eight WCC members met under the gigantic face of the 99 year old Luna Park, later joined by 4 more members.
With an overcast sky, we knew there would be no chance of a good sunset while the park's vibrant colours were challenging to capture without direct sunlight (but the flipside was, no blown out highlights) Nevertheless, the St Kilda area was abuzz with families due in part to the popular Sunday St Kilda Esplanade Market.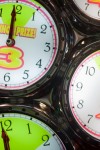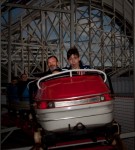 Luna Park is returning gradually to its former glory after a few faded decades and has been a Melbourne landmark since it opened in 1912, now with the world's oldest, continually operated rollercoaster, the Scenic Railway.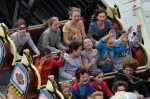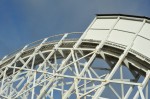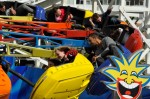 Within the park we were presented with two general subjects of photography – the vibrant architecture or the candid expressions of the people on the moving rides.
Later in the day some of the members wandered down to the St Kilda Pier for a few evening shots.
David