Once again WCC has moved heaven and Earth to get you the best, this is Mark's second visit to the club. If you've never heard of Mark, then here's some blurb for you:
Mark Galer is a seasoned professional photographer, educator, and author, a former contributing editor for Australian Photography magazine, an Adobe Ambassador and Photoshop Guru. Mark published his 30th book with Focal Press in 2015, has served as a Senior Lecturer and Program Director of the BA Photography course at RMIT University in Melbourne and is a Sony Global Imaging Ambassador.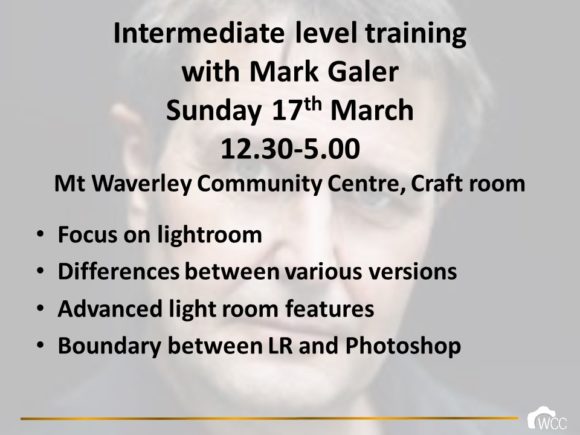 For those who don't know, the Craft Room is opposite the Main Hall (where we normally meet), if you stand with your back to the Main Hall doors, the Craft Room is in the far left corner.