I arrived 10 minutes late at the meeting point at Barwon Heads to find 4 members looking distraught as they thought they were the only ones there. I had seen others about as I looked for a parking space and in the end there were 9 of us. We discussed what to do and agreed that regardless of where anyone went, we would meet up at Clifton Springs at 5pm for the sunset (if there was one). After a few shots under the bridge a few went on to point Lonsdale whilst several of us went along and made something of the waves that were crashing into the sea wall past the famous 'At The Heads' café.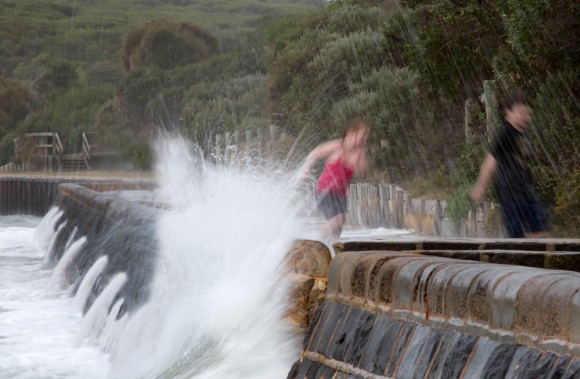 After a while taking shots here, of the 4 of us that remained at Barwon Heads, 3 of us went further on to Point Lonsdale, whilst 1 went to another location. the 3 of us at point Lonsdale set up on the pier to shoot back towards the lighthouse. the light wasn't brilliant but we did get a slight glimmer of nice light for about 30 seconds.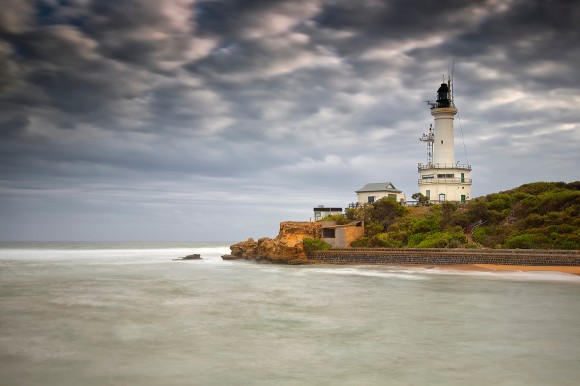 Time was getting on and at 4.20 we set off on the 30 minute drive to Clifton Springs saw us there for 4.50 and just in time to setup for a few images of the old jetty. The sunset wasn't brilliant and we only got a sliver of nice sky on the horizon but the clouds worked well for our images. The stormy looking sky working well for a lot of our shots. We were all secretly hoping for some lightning from the approaching black skies and although we did hear a rumble of thunder, the clouds dispersed and we were rewarded with some great clouds as a backdrop instead. I re-affirmed that my next purchase has to be some graduated ND filters after wrestling with my variable ND affair which I have found to be not worth the money I paid for it, thanks HOYA.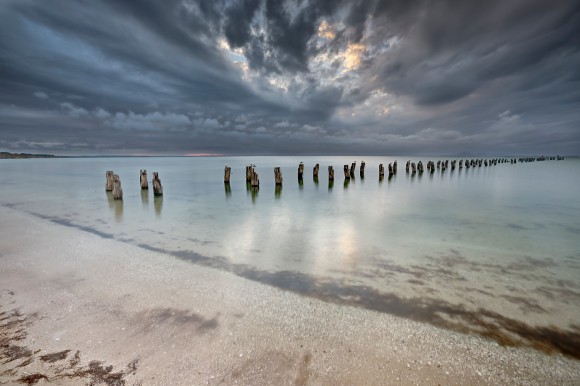 All in all, we had a really good time and it was worth the trip, just a shame it wasn't supported by a few more members.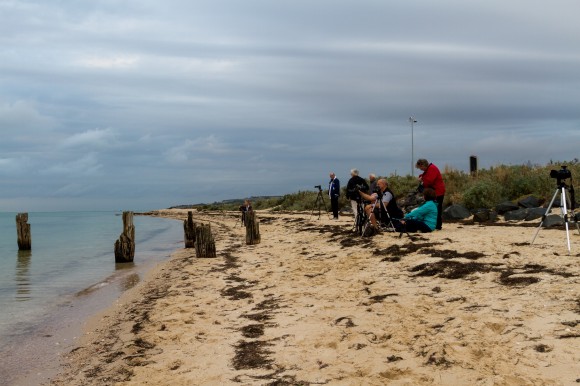 Please remember that we now have a website for posting images from outings which can be found HERE
Dave Sumner
WCC Secretary