by Ross Eddington on Jun.27, 2018, under Outings
Our monthly outing for July will be to a Motocross Event during the morning on Saturday 14th July 2018. The location is at Vermont South. We will meet at 9.15AM and expect to be able to capture action shots from 'on track locations' during the event.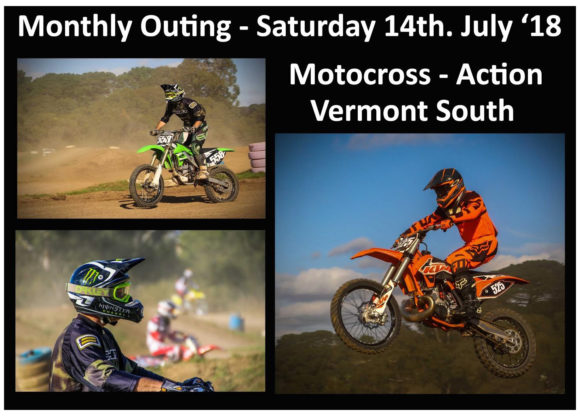 Register with Ross Eddington at outings@waverleycameraclub.org by 5PM Thursday 12th July 2018.