For our February workshop Starleaton has partnered with Epson to teach us everything we need to know about printing (well, some if it anyway!!)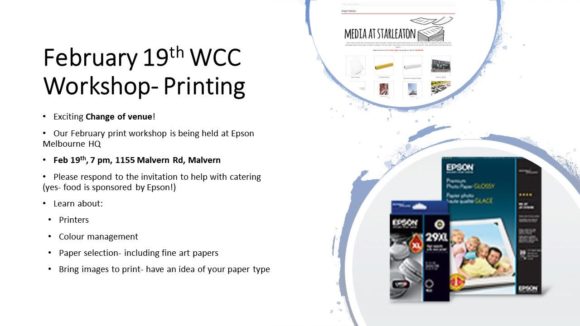 This means a change of venue to Epson – 1155 Malvern Rd, Malvern, 7.00 pm start. Epson will provide catering.
At our last visit to Starleaton many members came home with excellent prints. In addition to learning about printers, papers and colour management there will be another opportunity to print your images with a range of papers available including fine art papers.
This is a great opportunity – do come along. Please let me know if you are coming so we can assist with numbers for catering. Thanks