Archive for November, 2009
by Andy Armitage on Nov.13, 2009, under Outings
Hi folk, I hope U all have been enjoying this spate of hot weather. I am listening to some people on the radio tell me that summer has come early this year. Not so, when Rosie and I came to Oz in the 60's the weather in October was hot, damn hot, and we had already come from a tropical country!! Anyway the weather notwithstanding, here are some (more) photo-opportunities all of which were taken from todays Age.
Opportunity 1 – Head to the National Sports Museum where someone will teach U, or the children, or your partner, how to shoot an arrow – from a bow of course! The National Sports Museum is opened daily during the weekend and is located in the MCG
Opportunity 2 – Hotair ballooning at the Yarra Valley, really makes me take flight. This weekend from Balgownie Estate Winery; an hour in the sky, unthered, no RAAF pilot but very safe no doubt, and a 5 star gourmet breakfast when U come down. But call before U go 1800 468 247
Opportunity 3 – The Lavendula Swiss Italian Farm just 10 minutes North of Daylesford is, as The Age likes to call it, a sensory celebration. The aroma and the sight of it, a sea of purple lavanda. Fabulous. Seems they are opened from 10.30am to 5.30pm, they live out at Shepherds Flat, or try lavandula.com.au probably a daily occurance.
Opportunity 4 – …is out at the Great Otway National Park, Triplet Falls is "three distinct and impressive cascades" South-West of Melbourne via Geelong or Colac. parkweb.vic.gov.au
Opportunity 5 – Its Christmas so head out to the City and see the Big Christmas tree come to life with a burst of colour. Free tonight at 6.30pm. But Christmas in Oz goes on for months so get out there after the lights have come on. If U cant go today, go later. And finally
 Opportunity 6 – Shepherds Bush, Nortons Park at daybreak, listen for the dawn chorus of nearly 90 species of birds. The Friends of the Dandenong Valley Parklands will be there tomorrow, Saturday November 14th from 7.30 am to take U for a free guided walk to hear the morning calls. Nortons Lane Wantirna South Call 13 19 63 for more information or get on to parkweb.vic.gov.au.
So thats the lot … enjoy your weekend and keep logging into the blog site for more photo-opportunities – when they come in I will get them on to the blog site.
Andy
1 Comment
more...
by Andy Armitage on Nov.11, 2009, under Outings
Hi All, the dandenong show is on from the 14th and 15th of November – I have to look far-way to my calendar but I see that's this weekend so listen up – to coin a phrase!!
Opportunity 1 – The RAAF is organising tethered balloon rides at the show. The balloon will take U 30 meters into the sky, but wait don't worry, it will be driven by an RAAF crew. And best of all it will be tethered, to 3 anchor points no less and held firmly on the ground!! And what's more it will be driven by an RAAF pilot – Safe!
Opportunity 2 – Still at the Dandenong Show – the Whip Industries (?) Honda Motor bike extreme sports team will be performing. So go, watch them do their thing and photograph them in their death defying acts on their "little" Honda 50 mini-bikes.
Opportunity 3 – To celebrate Christmas my sister and her husband together with the neighbours will be illuminating their homes to the max. the lights will go on on the 28th of November and WCC members are offered a unique opportunity to set up tripods and 'do' a night-shoot. My sister is a medical nurse; all contributions will be donated to the Royal Children's Hospital. Gladesville Drive East Bentleigh and environs.
Nyora Working Horse Show – I have also attached some images of the Nyora Working Horse Show earlier this year March actually. There are vintage cars, tractors, farm equipment, steam engines, working models – yes of all types and a host of other nicks – and knacks. We will talk about them later on.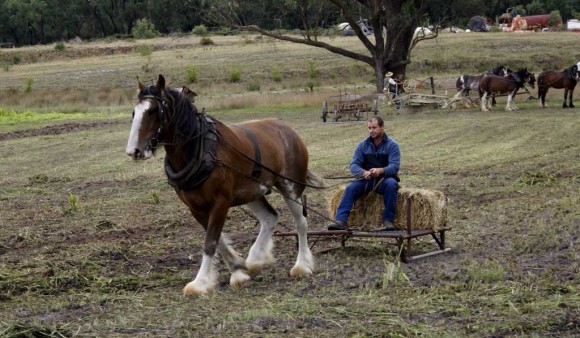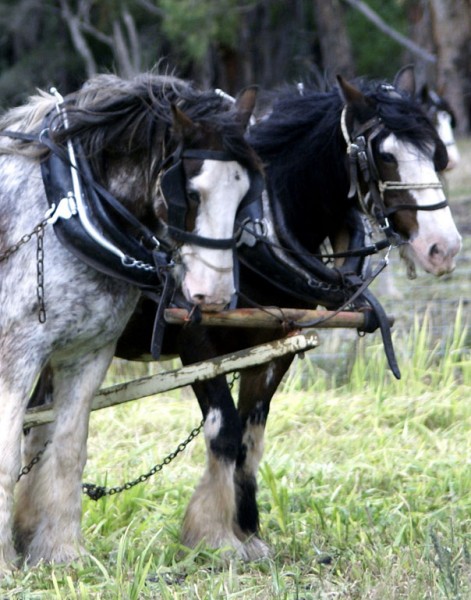 Cheers Andy
1 Comment
more...